Vending
NO CONTRACTS
NO SETUP FEES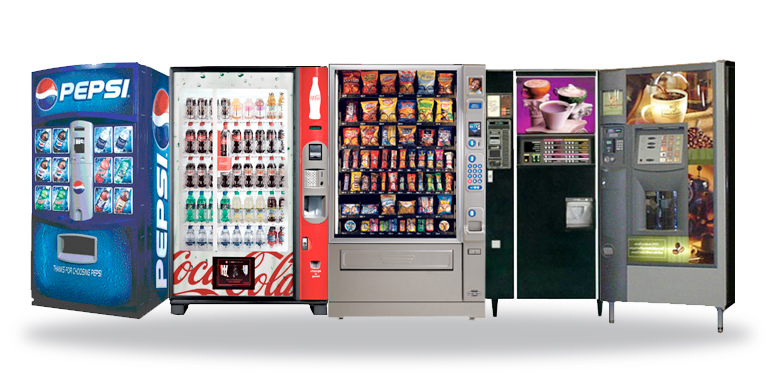 Premier Food Service employs fully integrated software that tracks every item sold to ensure the machines are being stocked with what the customers want. Each vending machine is customized to the client's requirements and is stocked with all major brands including Coke, Pepsi, Lays, and Mars.
As a full-line vendor, Premier Food Service can offer snack items, hot drink, and cold/frozen selections. Our wellness solutions include Healthy for You choices that not only take the guilt out of snacking but are school-compliant as well.
Our machines are equipped with SureVend to guarantee product delivery by using a light sensor to certify the product is dispensed. Credit and debit card readers are available upon request to further enhance the experience in an increasingly cash-free world.
We schedule regular Vend Visits to restock, clean, and service each machine. This attention to detail and commitment to excellence makes Premier Food Service the clear choice for your vending needs.